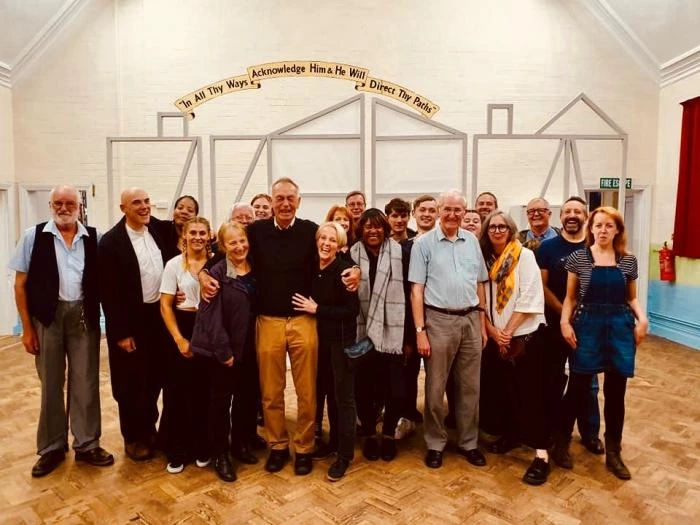 Our photograph shows the cast and other people who took part in the performance of 'Almost A Sacred Duty' at Halmer End Methodist Church on Tuesday 3rd September 2019.
This play was brought to Halmer End by New Vic Borderlines the award winning outreach department at the New Vic Theatre.
The play was about the Minnie Pit Coroner's Inquiry following the disaster of 1918.
Jim Worgan, a local mining historian, gave a short presentation about the Minnie Pit to set the scene for the performance of the play.
The photograph shows the New Vic Cast of Victoria Brazier, Bethany Jo Clews and Robin Simpson and the Community Cast together with Sue Moffat, Jim Worgan, and some members of the Minnie Pit Centenary Commemoration Group.
The play was written by Sue Moffat and directed by Anna Poole who was assistant director for 'Queens of the Coal Age' and 'Brassed Off' at the New Vic Theatre.
After the play copies of a new book by William Cooke entitled 'The Minnie Pit: Disaster and Controversy' and published by the Audley and District Family History Society were on sale by Clive Millington from the Society.
What a special night it was. Thank you to everyone who made this performance possible.