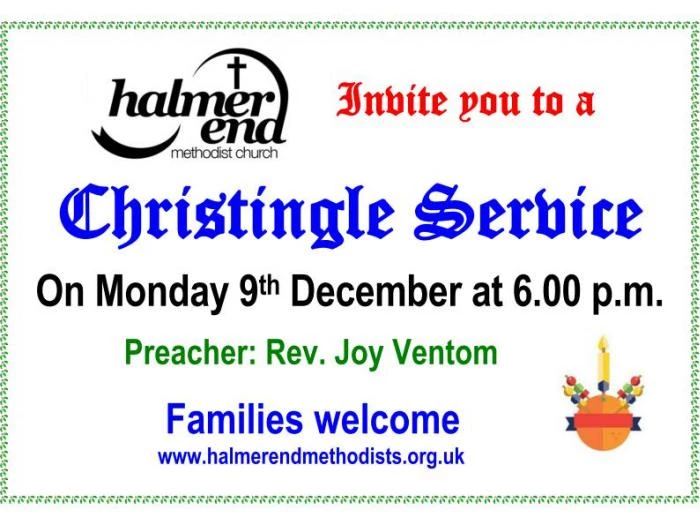 Welcome to our annual Christingle Service on Monday 9th December at 6.00 pm.
The service is being hosted by Monday Club and all families are welcome.
Come and join us to make a Christingle, sing carols and watch the candles glow together.
The service will be led by our minister the Rev'd Joy Ventom.