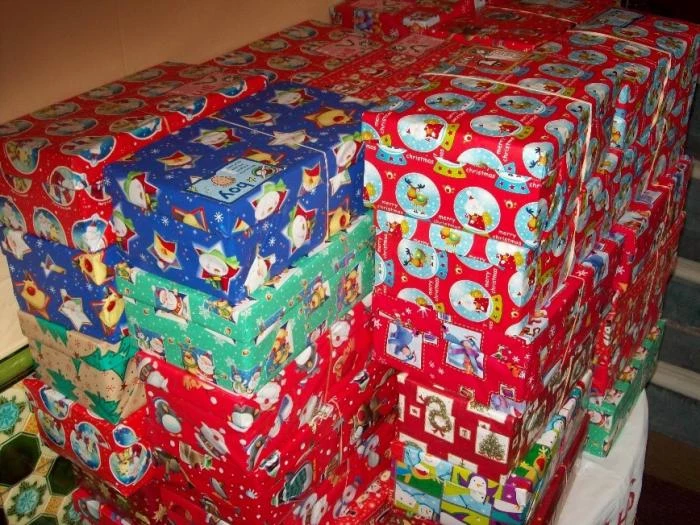 Halmer End Methodist Church made up 367 Christmas shoeboxes for deprived children in the UK and overseas where Teams4U dispatch them to.
A big 'Thank You' to the folk who have delivered Shoeboxes or other gifts for use in the Shoeboxes which have been made up at Halmer End Methodist Church. A big 'Thank You as well to all the team of people who have worked very hard and diligently over the last two weeks to make up 367 Christmas Shoeboxes for Team4U to distribute. Thanks also to the many people who have worked, knitted, given donations or bought items throughout this last year to go into the shoeboxes. What an amazing result in such difficult times. Well done to everyone.
More information about the work of Teams4U can be found on their web site www.teams4u.com.