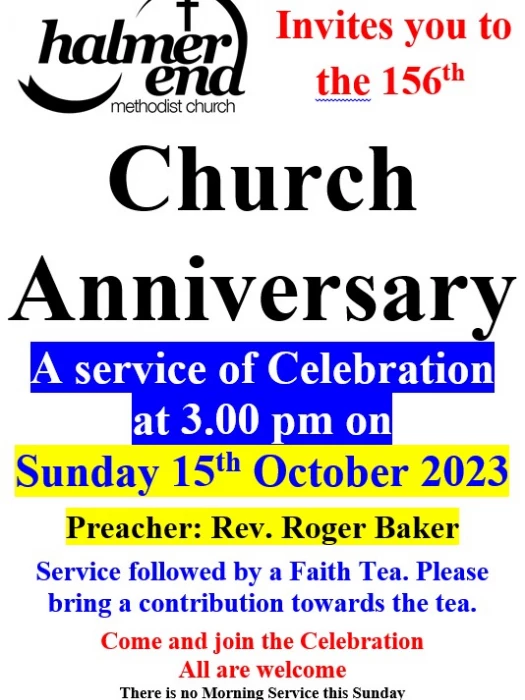 Welcome to Rev. Roger Baker
You are invited to our 156th Church Anniversary on Sunday 15th October at 3.00 pm when we shall welcome the Rev. Roger Baker from Shrewsbury as our preacher. Roger was our minister at Halmer End for may years and so it is with joy that we can welcome Roger back for this service.
The service will be followed by a Faith Tea that's a tea when folk who come bring a little contribution towards the food and everyone is welcome.
See the poster.