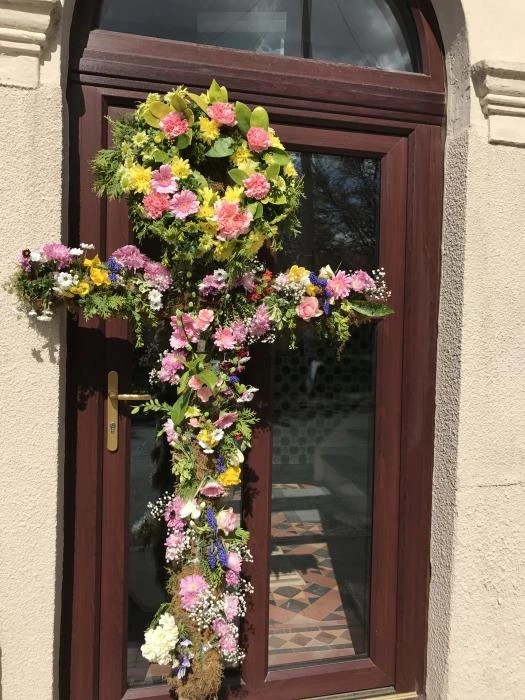 Halmer End Methodist Church returns to worship in the Chapel on Easter Sunday Morning 4th April 2021 at 10.00 am.
We shall celebrate the resurrection of our Lord and Saviour Jesus Christ.
You will be welcome to come but we ask you to please book before coming so that we can comply with the Government limits on numbers for Covid-19 legislation. Call David Rowley on 01782 722014 to book.
Please wear a mask. You will need to sanitise on entry and provide your details for the Government Test and Trace system.
We cannot have the ceremony of the Lenten Cross during our services this year but members of the congregation are invited to bring a small posy of flowers to the service. These will be used to decorate the cross after the service by Ann and Ken Moore. The cross will then be displayed outside the Chapel front door as in previous years to proclaim the resurrection of Jesus.