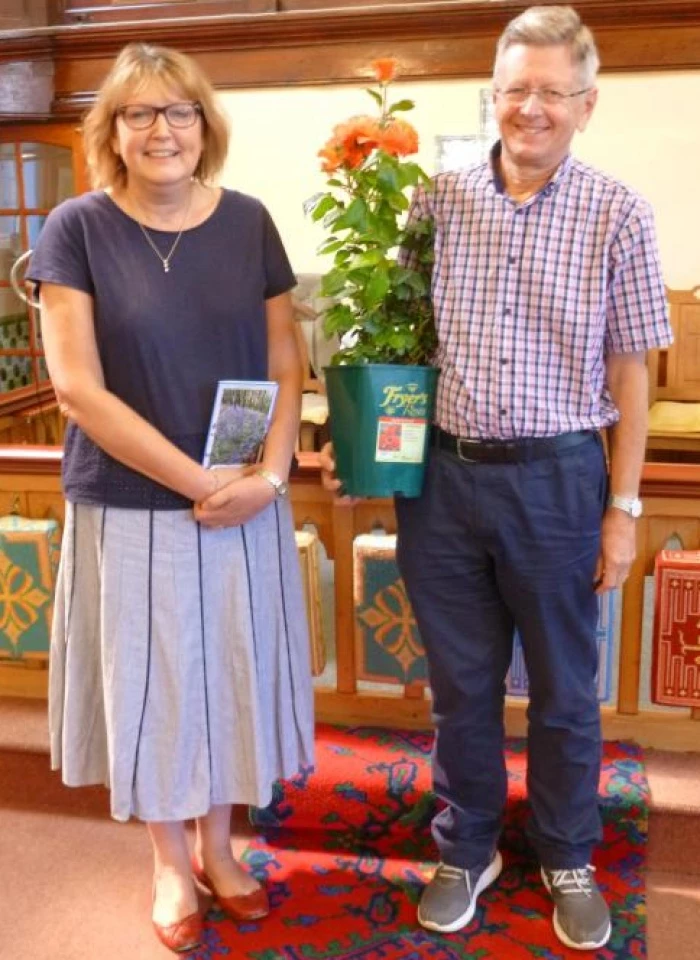 Halmer End Methodist Church says 'Farewell' to Avril and Steve
On Sunday 24th June at the close of the morning worship at Halmer End the Church said 'Farewell' to Avril and Steve Frankish who had been part of the worshiping congregation at the Church for about 16 years. Avril and Steve have moved south to live nearer to London where Steve works.
Over the last 16 years we have had the joy and pleasure of sharing life with Avril and Steve. We have done new things inspired by Avril such as the Easter Walk in the village on Good Friday 2015 and the Easter Treasure Hunt in 2017. Together with support from St. John's Anglican Church in Alsagers Bank Avril and Rachel Chelashaw started the Stay & Play Group which now meets each Wednesday of school term-time.
There are so many other ways in which both Avril and Steve have contributed to the life of the Church and we shall miss them both greatly.
We wish them well in settling into their new home and say 'Thank you' for sharing your life in Halmer End with us.
God bless you and all your family.