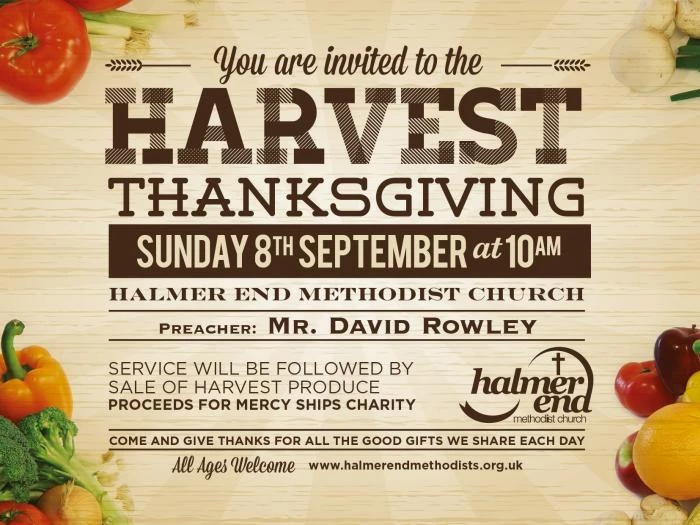 You are invited to the Harvest Thanksgiving Service on Sunday 8th September 2019 at 10.00 am when the preacher will be Mr. David Rowley.
Harvest produce will be sold after the service and the proceeds of sale will go to the Mercy Ships Charity – see www.mercyships.org.uk for more details about their work.
Full details are on the poster which can be enlarged by clicking on the image.
All ages are welcome to come to the service.