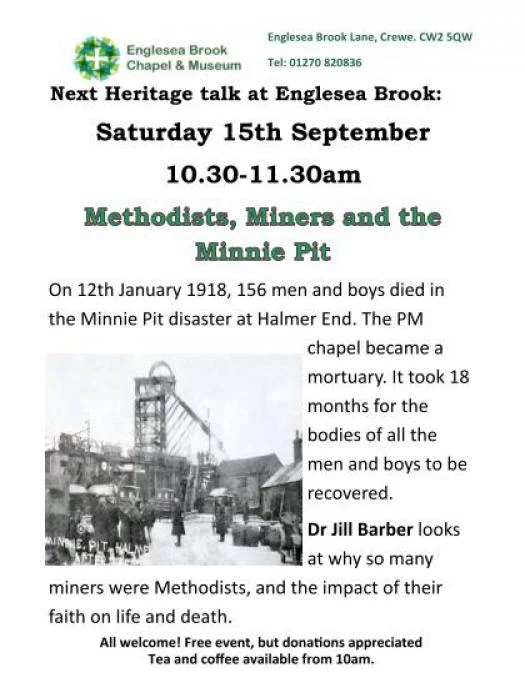 Heritage Talk at Englesea Brook Chapel and Museum – Sat. 15th Sept.
Dr. Jill Barber will give the next Heritage Talk at the Museum on Methodists, Miners and the Minnie Pit.
This will be from 10.30 am until 11.30 am with drinks served from 10.00 am.
On the 12th January 1918 156 men and boys died in the Minnie Pit disaster in Halmer End.
Dr. Jill Barber looks at why so many miners were Methodists and the impact of their faith upon life and death.
This is a free event but donations will be appreciated.
For directions refer to Englesea Brook Museum