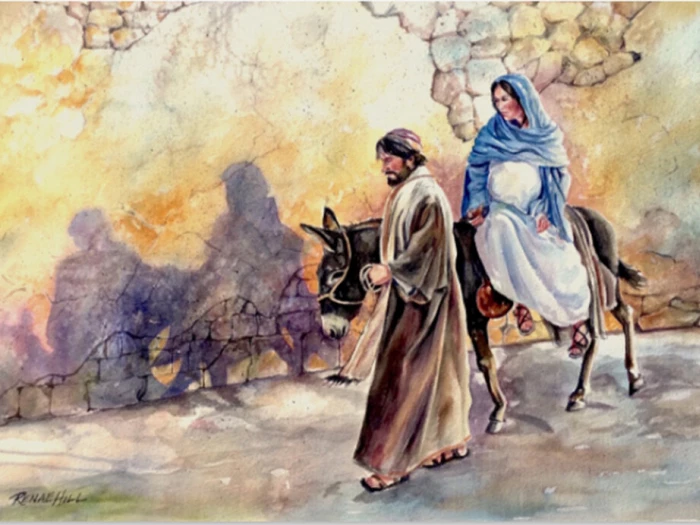 Have you ever heard of "Posada"?
Las Posadas (meaning "the Inns") has been celebrated for many centuries in Latin-American countries such as Mexico. There, children have great fun dressing up as Mary and Joseph, or carry statues as they go through their village, seeking someone who will let them in.
Our Posada is going to be a model stable with figures of Mary and Joseph, and they will be travelling on their journey through Halmer End and Alsager's Bank, throughout Advent this year, on their way to Bethlehem!
They will start their journey on 30th November at Halmer End Chapel with a 30 minute service at 7.00 pm, and finish at Audley Methodist Church on Christmas Day, staying for a night at Alsagers Bank School, Halmer End Brownies, and many other places. The Posada will be brought to people on an agreed day, be handed to them whilst using the following set words, and will be collected the next day!
"Will you take these figures of Mary and Joseph into your home (school, shop etc.)"
"I will."
"May they be a symbol to you of taking the Lord Jesus into your heart."
If you would like to host Mary and Joseph for a night, please contact Helen Trippier, (01782 722685, or helenvtrippier@aol.com) if you would like to take part!