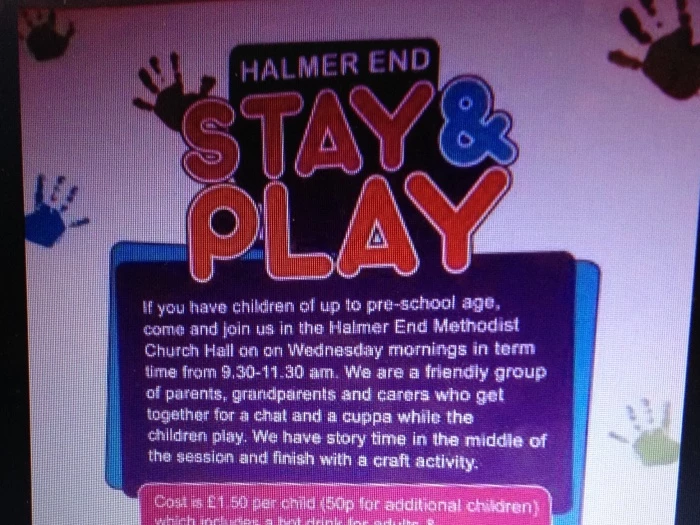 SORRY, THERE'S NO STAY AND PLAY at Church (tomorrow), 22nd June, due to a funeral taking place at the chapel at 10:30am.
We are sorry for any inconvenience, and look forward to seeing you all next week!
Instead, Emma has organised and booked for those who would like to meet up, a "get together" at JUST KIDDING in Hanley at 10am.