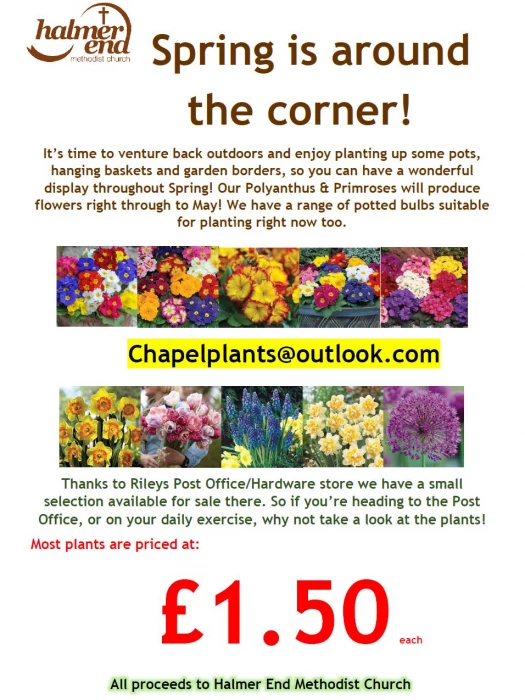 It's time to venture back outdoors and enjoy planting up some pots, hanging baskets and garden borders, so you can have a wonderful display throughout Spring!
See our poster for more details.
Thanks especially to Riley's Post Office/Hardware store in Halmer End where we have a small selection of plants available for sale there.
You can also place orders for plants on our dedicated email Chapelplants@outlook.com
All proceeds are for Halmer End Methodist Church.