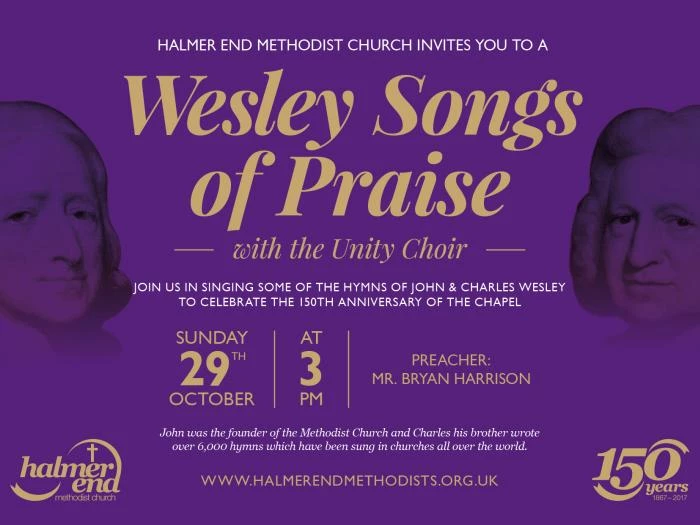 John and Charles Wesley
John and Charles Wesley are among the most notable evangelists who ever lived. As young men, they formed a party which came to be derisively called Methodists, because they methodically set about fulfilling the commands of scripture. In due course they learned that works cannot save, and discovered salvation by faith in Christ. Afterward, they carried that message to all England in sermon and in song. John Wesley is credited with staving off a bloody revolution in England such as occurred in France.
Although the brothers did not set out to establish a church, the Methodists are their offspring.
Both preached, both wrote hymns. But John is more noted for his sermons and Charles for his hymns.
In our worship at Halmer End we regularly sing the hymns of Charles Wesley and so, as part of the 150th Anniversary Celebrations, we are having a Wesley Songs of Praise on Sunday 29th October at 3.00 pm..
You will be very welcome to come along and share in this occasion.